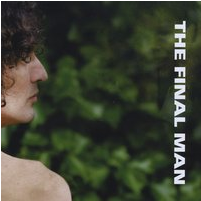 I am now very happy to say that my album "The Final Man" is out!  – CD Baby for hard copies, downloadable from iTunes, Amazon, etc.
I'm so happy with the way it sounds. I could thank Paul and the musicians forever, but you can read all about them in my previous blog.

There will be videos to follow now, the first scheduled for shooting next week.
Thank you everyone along the way, and I really hope the music reaches, touches, moves…all the things music is for.
With love, Dedi