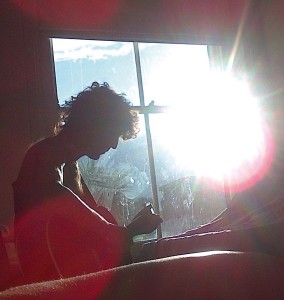 After years of recording, writing and touring with Zero 7 and Sia, Dedi Madden has made a long-awaited album – "The Final Man".
Calling in the gifts of the best of British musicians, Dedi has come up with a beautifully crafted record to provide a rich listening and feeling experience.
His simple yardstick throughout its making was the question "Is this me?", knowing that it's easy to lose sight of that when under pressure from the industry, the world.
With natural instrumentation, classic songwriting and no auto-tuning, this richly harmonic blend of soulful vocals, expressive guitars and a warm production is often panoramic, yet at times intimate in its sound – a man, his voice and a guitar.
"Tell Me What the Day Is", written with Henry Binns (of Zero 7), is the only collaboration on the album. The rest are songs from Dedi's personal experience and insights, and his musical wealth.
Let the 14 tracks on The Final Man transport you to a place where questions hold more value than answers, forgiveness than blame, the journey than the destination.
Musical giant Paul Stacey (Oasis, Noel Gallagher, Black Cowes, Finn Bros), while mixing the album, said "Well, it's not like anything else out there."….
Music to Dedi's ears.