The incredible musicians who played on The Final Man are credited on the album sleeve, but I'd like to mention them here as well.
Mark Smith –
I approached my old bass player friend Mark Smith (The Waterboys, Leo Sayer, Morrissey-Mullen, Percy Sledge, Shania Twain, Lionel Richie, Van Morrison, George Michael, Kokomo, etc etc etc…) at a jam party, saying it looked like the songs I was working on at home seemed to be coming together as an album, and asked if he would come to do the first proper studio session. He was so easy and willing immediately, really giving me the impetus and confidence that this was something I could do without any industry input.
Suddenly, having done these lovely rhythm tracks, Mark died in his flat in Battersea one evening. Mark was a beautiful guy and very loved. I feel honoured to have him on my record.
Jeremy Stacey (Noel Gallagher, Sheryl Crow, Finn Brothers, Waterboys, World Party, Echo & the Bunnymen, Eurythmics, Joe Cocker, Robbie Williams, Aztec Camera, Sia, Zero 7, Jason Rebello, Ryan Adams, Tom Jones, etcccccc…..) –
I've known and worked with Jeremy since we were 14 and he is one of our most inspiring and exciting musicians. I had about 40 new songs roughly recorded from day 1 and had a fun day with him whittling the list down to 17 songs for proper recording  (to later choose the best of those for the album). One of these was a song I had written with the incredible Sia (on a Zero 7 tourbus) called "I Owe You One". I had the idea of having it on the album as a duet with her, but somehow it didn't feel right for this particular project, so I put it aside. Some would call me NUTS! Maybe the song will make a future appearance somewhere. The only other co-write, which DID make the album, was a song called "Tell Me What the Day Is" , written with Henry Binns (Zero 7 mainman). It was very poignant to me that there was at least a nod to my unbelievable times with Zero 7. Henry's original synth ideas remain on the recording.
Jeremy and I then fixed a date at his old studio with Mark. With this array of great drums and mics to choose from, we recorded the rhythm tracks ourselves (and some 'tape op' assistance from Jim Hewin).
Robin Mullarkey (Zero 7, Jamie Cullum, Jason Rebello, Robbie Macintosh, Jacob Collier, Ronnie Scott's house band….)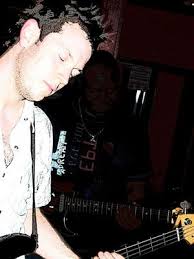 I knew that I also had to get my ex-band mate from Zero 7 in on bass. Robin is a masterful musician and a fantastic guy.
Peter Dale –
Peter (my school friend Gobbo! ) helped so much on this album with everything from playing piano, scoring string parts, taking my computer apart, ideas and so on.
Other musicians:
Andy Dewar – Andy played percussion on most of the tracks and supported me with regular listening and feedback.
Mali Korsten – beautiful, talented Malianna did most of the girlie BVs….so quick, easy to direct and tuneful….
Patrick Bettison is a top jazz bass player, but he played melodica here.
Barnaby Dickinson (London Horns) played trombone.
Gareth Lockrane played 3 types of flute.
Ben Castle played clarinet.
Cuan Korsten played slide resonator guitar on a track.
Carmen Daye sang harmonies on one track.
The string section was: Sally Herbert (vn), Ian Burdge (vc), Oli Langford (va,vn), Frances Dewar (vn)
Paul Stacey played bass on 3 tracks, a couple of extra guitars and a Fender Rhodes….
…  and while we're on the subject of Paul…..
Paul Stacey (Oasis, Black Crowes, Finn Brothers, Jason Rebello, Noel Gallager, Tom Jones and many more) –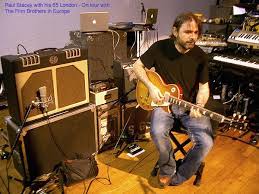 Jeremy's twin brother and one of my closest friends, Paul mixed this album. I blinked one day and this awesome guitarist had become one of the best producer/mixers around.
Thank to all of you guys, so much,. This may not be of interest to anyone else but you never know.
Dx